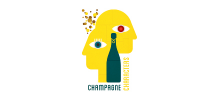 Call for Bubbles
+491774900519
Please note: Les Chetillons, L'Etonnant Monsieur Victor & Oenotheque are only being sold via our newsletter (subskription every year in May/June)
Pierre Péters is counted among the absolute top winegrowers in the Côte des Blancs. The champagnes are pure, mineral, complex and elegant. Peters is especially known for it's Singel Vineyard Prestige Cuvée "Les Chétillons".
The Péters family dates back till 1840 when Gaspard Péters moved from Luxembourg to Le Mesnil-sur-Oger to marry into the family Doué. Camille Péters started to grow vines in 1919, his son Pierre launched the first collection under the name Peters in 1947. In 1967 his son Francois was responsible for the successful promotion of Pierre Péters Champagne in the US and Scandinavia. Since 2007 his son Rodolphe is running the domain.
90 percent of the vineyards are within grand cru area of Le Mesnil-sur-Oger, Oger, Avize and Cramant, some vineyards are located in Côte des Bar. The domain works environmental friendly but without a specific certification. A huge upgrade in cellar equipment was made since 2000, with the core of that investment focusing on a new pneumatic press with an extremely fine range of settings. The new press will allow for an extremely slow and controlled pressing — the key parameter for high quality in Peters' view. All base wines are matured in a steel tank and allowed to undergo malolactic fermentation. While the yields are not too low, because "if the concentration is too high then the finesse is lost," Rodolphe says.


Facts: Le Mesnil-sur-Oger, Côte des Blancs, 18.5 ha - 160.000 bottles/year- 100% Chardonnay, 100% vinification in tanks (no oak), 100% malolactic fermentation


Dinner in Stockholm and report about 2008er collection and Cuvée Monsieur Victor

Video Pierre Peters Réserve - LBV Champagne Club Australia