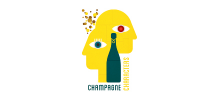 Call for Bubbles
+491774900519
Peter Liem: In a region where vineyard work is not always given the priority it deserves, Larmandier-Bernier is a model of what can be achieved through conscientious and diligent care in the vines. Pierre Larmandier (pictured) has been at the helm of this estate since 1988, and today he and his wife Sophie farm 16 hectares of vines, spread over 50 different parcels. Thirteen hectares are in Vertus and the surrounding villages of Bergères, Villeneuve and Voipreux, with two hectares planted to pinot noir and the rest chardonnay. The other three hectares are all chardonnay, in the grands crus of Cramant, Chouilly, Avize and Oger. The average vine age is 35 years across the estate, and the oldest vines are nearly 80 years old.
In 2000, Larmandier began converting the estate to biodynamic farming, and since 2004 the estate has been entirely biodynamic. A cover crop is maintained between the rows, and the soil under the vines is tilled five times a year, in order to promote organic life.
In keeping with the natural philosophy of their wines, the Larmandiers have used exclusively indigenous yeasts for the primary fermentation since 1999, in the belief that the character of the native yeasts is itself an important component of the site's terroir. The wines can be fermented in stainless steel tank, large oak foudre or 225-liter barriques, depending upon the individual wine. "We're trying to use more wood," says Pierre Larmandier, "as the wine can breathe more, unlike in stainless steel." At the same time, a balance is sought above all, and over the past few years, foudres have increasingly been preferred to barrels: Larmandier says that an ideal goal would be to eventually vinify everything in foudre, keeping the stainless steel tanks for reserve wines. Dosage is kept very low, generally four to five grams per liter for the non-vintage champagnes and fewer than four grams for the vintage-dated ones. "If we could use no dosage at all, we would be very happy," says Larmandier. This doesn't mean that the wines are austere. The wines are riper than most champagnes—Larmandier harvests at an average of 11 degrees of potential alcohol, whereas the average for Champagne is about 9.5 degrees—and this depth of fruit provides a natural balance.
Facts: R.M., 16 ha., 130.000 Fl./Jahr, Côte de Blancs, 85% Chardonnay, 15% Pinot Noir
Bio Certification: EARL CHAMPAGNE LARMANDIER-BERNIER - Kontrollnummer: CER-OPT19269-C135031 - FR-BIO-10