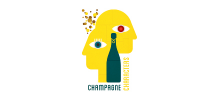 Call for Bubbles
+491774900519
Fleur de Passion: 2008 is already sold out!
Fleur de Passion is being sold every year around February/March via our newsletter, because it's limited. HERE you can register!
Renowned for superior quality and a permanent spot on the wine lists of numerous top restaurants around the world, Diebolt-Vallois counts as one of the absolute top domains on the Côte des Blancs.
The Diebolts started producing their own champagne as far back as the early 19th century. Jacques Diebolt assumed the helm in 1959. His marriage to Nadia Vallois gave the estate both its second name and its additional vineyards.
One reason for the exceptional quality of the Diebolt champagnes is its ownership of some of the most valuable sites in the top vineyards of Cramant, Chouilly, Cuis and Epernay. Many of the vines for the house's top cuvées date back to 1950. 2016-2018 they were able to purchase some additional high quality grand cru vineyards so the production increased from 125.000 to 150.000 bottles.
The family's roots may well have as much of an impact as the vines' when it comes to quality: Jacques Diebolt's grandfather was originally a cavalry officer from Alsace, and M. Crépaux famously ran the domaine like a tight ship. His production was small, but first-class and highly regarded. The Diebolts continue to measure themselves against that standard today. Following the initial acquisition of the estate, Jacques rang in a new era by installing steel and enameled tanks. He has however since returned to large wooden tuns and used barriques, just as his grandfather did before him.
The family operation now includes Jacques's children Arnaud and Isabelle. Isabelle in particular handles the sales and marketing.
Slender, precise, and elegant, Diebolt's champagnes are archetypes of the style from the northern Côte des Blancs. They can achieve a stunning complexity, as well as offering extreme cellaring potential. Fleur de Passion is among the best champagnes found in the entire region.
In 2004 Diebolt-Vallois switched his status from R.M. to N.M in order to allow him to buy grapes from his father-in-law in Cuis, Guy Vallois. This path is growing in popularity over recent years as it allows a vigernon to buy in grapes from the same terroir rather than purchase a new vineyard in an entirely different town. The NM classification has in no way affected Diebolt-Vallois's dedication to running a small, family-run farming operation.
Facts: N.M., Cramant, Côte des Blancs, 11 ha., 150,000 bottles