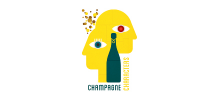 Call for Bubbles
+491774900519
New in Germany!
Born from the union of two winegrowers' children, the Champagne Bertrand-Delespierre was created in 1980 by Chantal Delespierre and Didier Bertrand. Several generations are now working together on the 10 hectares of family vineyards since two of their childrens, Clémence and Adrien, joined the domain a couple of years ago.

Our house is located in Chamery, in the heart of the Montagne de Reims, between Reims and Epernay.
Our vines are planted in four villages: Chamery, Ecueil, Villedommange and Montbré, all classified Premier Cru. The three main grape varieties in Champagne: the Chardonnay, the Pinot Noir and the Pinot Meunier are equally represented in our vineyard. It extends over ten hectares and has more than sixty plots with an average age of 30 years. The large majority of our vines is grassed, we practice tillage on more than 80% of the vineyard and we are currently preparing the HVE (High Environmental Value) certification that we hope to obtain in 2018.

Everything begins with a viticulture with respect for the terroir and that we strive to make constantly evolve. This is how our vines can offer us expressive and high quality grapes. The work continues with a careful vinification: utilization of a traditional Champagne press. A part of our vinification is carried out in demi-muids (barrels of 600 liters) in which fermentations trigger spontaneously. We do not make malolactic fermentations on wines of the year (this can trigger naturally on our reserve wines). The aging is about 4 years minimum "on lattes" in our cellars and is much longer for our vintages. Our ambition, be a part of your moments of sharing, pleasure and celebration around our champagnes born from our roots and our passion.
Facts: R.M., Chamery, Montagne de Reims, 1er Cru, 10 ha.