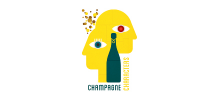 Call for Bubbles
+491774900519
Eric Rodez, who assumed the helm himself in 1984, is the eighth generation in his family to produce champagne. Before working as a Recolte Manipulant, he first gathered experience in Burgundy and as a cellar master for Krug, where he was responsible for that house's esteemed Grand Cuvée. This period laid the cornerstone for the elements that make his champagne exceptional today: an almost unparalleled mastery of the intricacies of assemblage.
Beyond his technical skills, he is also a man wholeheartedly devoted to his region, working tirelessly to promote the image and quality of wine making in Champagne. And if that isn't enough, he's also mayor of Ambonnay.
Interested in biodynamic vineyard management since 1989, he has incorporated several aspects into his own work. He reserves the right to pick and choose those techniques that make sense to him — he's not a fan of horses in the vineyard, for example, as "they're only good for the photos." One topic, however, inspires intense and complete rage: harvest volumes. He heads over to the neighboring vineyard and shows vines bent low under the load of countless fruit: "Every year we're harvesting more and more grapes, and in the process threatening the quality of those products whose renown is key to our continued existence!" he wails.
One element that distinguishes Eric's champagnes from those of his competitors is his meticulous work in the cellar. A passion sparked during his time at Krug has now kindled into something of an obsession when it comes to the vinification of his single sites. He produces 60 different base wines from 36 parcels, some in tanks, most in used cask (he's convinced that oak lends the Champagne additional complexity and layering), some with malolactic fermentation, others without. The goal is to develop a whole that is equal to more than its parts. He works on his creation once a year — or in his own words: "Each year an entirely new symphony is composed!" This comparison with musicians and composers is indeed how he prefers to think of his creative process.
Eric's Champagnes stand out for their distinctive vinous notes and layered complexity, relying more on subtlety than the power found in wines from his neighbor H. Billiot.
Facts: R.M., Ambonnay, Montagne de Reims, 6 ha., 45,000 bottles, 100% Grand Cru, 60% Pinot Noir, 40% Chardonnay
Bio Zertifizierung: SCEV CHAMPAGNE RODEZ - Kontrollnummer: 51/69005/700725 - FR-BIO-01

Artikel NY Times Dez15
Video Rodez Blanc de Noirs - LBV Champagne Club Australia