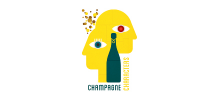 Call for Bubbles
+491774900519
Although Montgueux is today a highly coveted terroir, it has only been on the radar of Champagne aficionados since 1960. Because 80% of the vineyards are held by Negociants, the few bottles of grower champagne produced there are in high-demand — especially those of Jacques Lassaigne.
Lassaigne's 4 ha sit in the eastern section of Montgueux. In order to produce wine using grapes from the more typical south-facing sloped vineyards, he relinquished the status of Récoltant Manipulant and began buying 1 hectare's worth of grapes each year. This process involved a careful selection of individual parcels where he could monitor the planting techniques and harvest timing. All grapes are pressed at his estate using a traditional Coquard basket press.
He separates not just each parcel for aging in the cellar, but each pressing within a single vineyard site as well. The majority are aged in steel tanks, although in rare cases previously filled barrels are also employed. Wild yeast is primarily used in the cellar, with little fining and no filtration.
Facts:
N.M., Montgueux, Aube, 4 ha., 55,000 bottles/year