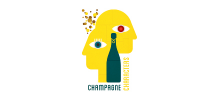 Call for Bubbles
+491774900519
The champagnes from Francis Egly captivate and charm not least through the extraordinary quality of the base wines within. They are powerful, terroir-rich sparkling wines based primarily on Pinot Noir. Given that the domaine has quickly ascended to become one of the most renowned producers of grower champagne, it's remarkable that it is such a relative newcomer to this side of the business. Francis Egly only assumed control of the estate in 1982; before then the majority of the grapes were sold to Negociants.
Of its 12 ha., 8 are located in Ambonnay, the remainder in Bouzy, Verzenay and Vrigny. The 2 ha. in Vrigny are planted with Meunier, the rest 70% Pinot Noir and 30% Chardonnay. The vines date back to 1947.
Francis Egly spends most of his time working in the vineyard, and is an advocate of very ripe fruit. His cellar primarily  features used oak casks from Burgundy in which the wines mature for up to 8 months. Egly believes that the cask influence lends the champagnes greater structure, complexity, a sense of place and aging potential. He also loves vinifying his individual parcels separately. He ferments exclusively with wild yeast, and no fining or filtration. The individual character of the base wine will dictate whether or not he allows malolactic fermentation to take place.
After bottling, the champagnes spend a long period of time on the lees — Brut Tradition and Vignes de Vrigny for at least 3 years, and the other cuvées significantly longer. Egly recently introduced temperature controls into all of his cellars, which in his eyes reduces the amount of sulfur required.
Facts: R.M., Ambonnay, Montage de Reims,12 ha., 100,000 bottles/year