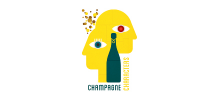 Call for Bubbles
+491774900519
Bio-dynamic newcomer from the French department of Aube, with champagnes that are individualistic, character-rich and yet wonderfully drinkable even in their youth. Fermented using indigenous yeast, matured in steel and used oak. Malolactic fermentation is permitted. Filled without fining or filtration.
These champagnes won't remain an insider's secret for long — current representation in Germany includes only two partners, with extremely limited quantities!


Two people really live their dream - absolutely uncompromisingly. The two former teachers Bénédicte Ruppert and Emmanuel Leroybuilt a wooden house on the piece of land of their parents (they've bought it in the 1970s, used it first as shepherds and later as wine growers). It's a real log cabin where they live with their kids and a pack of dogs. At the huge territory there are also sheds with horses, cows, hens, pigs etc. The domain is living the complete biodynamic process: producing hay, biodynamic fertilisers etc. It's a huge amount of work! But both look very satisfied and very healthy, maybe it's because of the many work in the nature. Since 2014 the domain has a Demeter label.
The difference to the vineyards in the neighbourhood is so extreme: At Ruppert-Leroy you can eat herbs directly from the ground, it smells phantastic and you see and hear many insects and small animals in the vineyard. In the neighbourhood everything looks just dead and brown, without a single blade of grass. You see many people with small machines putting chemical fertilizers onto the vines while they wear protective suits like in a nuclear power plant. The floor is extremely dense like concreted over. For sure there will be small amounts from the chemical fertilisers blowing over to Ruppert Leroy, but the main difference is the soil where the vines grab all their power and extraction. You can see the extreme difference, the vines look so much more lively and healthy! For sure there must be more lively, more characterful champagne coming from those healthy soils and vineyards!
Facts: Essoyes, Côte des Bar, 4 ha.
Bio Certification: SCEV RUPPERT - Kontrollnummer: CER-OPT64857-C133297 - FR-BIO-10

Extensive background article: www.wineterroirs.com