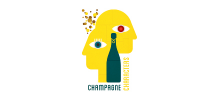 Call for Bubbles
+491774900519
Champagnes from De Sousa are renowned for their particular blend of precision and charm. The wines have been produced following strict biodynamic principles since 1999, which has had an amazing effect on the quality of the grapes. 2 ha are tended exclusively using horsepower. While De Sousa makes an outstanding aperitif (stunning with oysters and other seafood), the champagnes shouldn't be underestimated for their ability to send sparkling wine fans into rapture simply on their own. Their aging potential is fantastic.
Of De Sousa's 9.5 ha, 6.77 ha are planted with Chardonnay in the Grand Cru villages of Avize, Oger, Cramant, Le Mesnil-sur-Oger and Chouilly (and a small portion of 1er Cru in Grauves). The Pinot Noir plots are located in Essoyes, in Aube and in a mini-plot in Aÿ (27 ares) and Ambonnay (21 ares). A half hectare of Meunier is also located in Mardeuil (Vallée de la Marne, near Epernay). The domain has a tangible passion for old vines, with 70% of the vines around 30 years old, the rest over 50.
Down in the cellar, most of the maturation is handled in the enamel tank. Since 1992 wine from selected old vines have also been aged in oak barriques, with the resulting wine dubbed "Cuvée des Caudalies." Fifteen percent new oak has been used for the Cuvée des Caudalies beginning with the 1995 vintage. The wines are fermented using primarily wild yeast, and malolactic fermentation is encouraged.
De Sousa has also operated a supplementary Négociant business under the label Zoémie De Sousa since 2004. Three hectares were purchased for this project, with up to 30,000 bottles produced annually. The wine is made according to the same strict principles he applies his own label.
Facts: N.M., Avize, Côte des Blancs, 9.5 ha, 75,000 bottles/year (+30,000 bottles of Zoémie De Sousa)
Bio Certification: SARL Champagne De Sousa - Kontrollnummer: CER-OPT91728-C147845 - FR-BiO-10