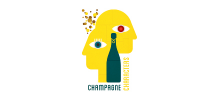 Call for Bubbles
+491774900519
This highly-respected domaine traces its origins back to 1696. The twelfth generation, in the form of young Louis Cheval-Gatinois, assumed his spot at the helm in 2010.
The estate's plantings include 7.2 ha of 90% Pinot Noir, with 5 ha for the house's own production and the remainder sold to Bollinger. The 7.2 ha include some of Aÿ's most prized parcels, including Vauregnier, Valnon, Chaufour and Chatillon.
The Gatinois philosophy calls for little to no intervention in the cellar: no filtration, no cold maceration or other methods of stabilizing the champagne. Maturation is handled exclusively in steel, with no time in wood. The wines undergo natural malolactic fermentation.
All Gatinois wines are comprised of roughly 90% Pinot Noir, with a small portion of Chardonnay added for a breath of freshness. The ripe Pinot Noir fruit used in Gatinois champagnes give them not only a darker color but a slightly darker character as well: powerful, tense and edgy. Their strength makes them an excellent choice with food. When paired in this way, the champagnes develop an unprecedented complexity. "Our wines are for restaurants, not for sitting around a swimming pool," says Pierre Cheval, Louis' father.
Facts: Aÿ, Grande Vallee, R.M., 7.2 ha, 50,000 bottles, 90% Pinot Noir, 10% Chardonnay, 100% Grand Cru, aged solely in steel, cultivated using natural methods