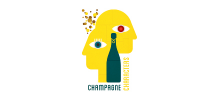 Call for Bubbles
+491774900519
Janisson-Baradon, founded in 1922 by Georges Barandon, sits in Montagne de Reims. The estate owns roughly 9 ha of vineyards, produces around 70,000 bottles a year, and is currently led by Cyril (Sales) and Maxence (Vineyard & Cellar). The wines are produced with a focus on natural methods, meaning the abandonment of both herbicides and pesticides. Average yields total  50-55 hl/ha, although for single vineyard champagnes such as Toulette and Tue Boeuf that figure stands at just 30 hl/ha. Toulette Chardonnay grapes are grown in a Grand Cru site.
The wine is matured in a mix of steel and oak. Malolactic fermentation is encouraged for the non-vintage champagne. The single vineyard vintage champagnes, however, are not allowed to go through malo, and see 100% barrel maturation (used Burgundy casks for 8-12 months). A trial run with concrete eggs is currently underway.
The Janisson-Baradon Brut Selection is stored for 15 months on the lees, while the Grande Réserve and single-vineyard sites can sit for up to 3 years. The champagnes show a creamy and spicy character, with a very delicate mousseaux. The three single-vineyard champagnes — "Tue Boef" from 100% Pinot Noir, "Toulette" from 100% Chardonnay and "Conges" with 100% Pinot Meunier — embody distinctive character champagnes. They're also easy to recognize, as they have no label, only a white handwritten script.
Facts: N.M., Epernay, Montagne de Reims, 9ha, 70,000 bottles/year