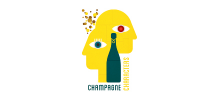 Call for Bubbles
+491774900519
This small and unusual estate is hidden away in Cumières. There are no signs to point the way, only a small label on the doorbell to indicate the winery's location. Behind the doors, however, is one of Champagne's grandest treasures.
Georges Laval started producing his own champagnes in 1971. His son Vincent took over in 1996. The estate's holdings are comprised of only 2.5 ha total of vineyard parcels, including a half hectare of Pinot Meunier in Chambrecy that is sold to a Negocé. The other hectares are in Cumières, distributed among 7 parcels. The vines average over 30 years in age.
Laval has been practicing organic winegrowing since 1971, with Ecocert certification. To his mind, the better final product justifies the added time and expense for this method.
Laval's wines are harvested ripe and almost never chaptalized. They are matured in wood barrels using native yeast. The wines are bottled late, typically 10 months after harvest, and mostly left alone: no fining, no filtration, no cold maceration. Sulfur use is kept to a minimum.
Laval produces just 10,000 bottles in good years, which are quickly snapped up by a small core of aficionados. Those lucky enough to get their hands on a bottle are richly rewarded: Laval's philosophy toward natural wine production and aging lends his champagnes an intensive individuality and conveys the strong distinctive terroir of Cumières. Most champagnes are released without dosage, and their ripeness and depth lend them a rare harmony and complexity. The focus here is on minerality and rich, vinous notes.
Facts: Cumières, Grande Vallée, R.M., 2.5 ha., 10,000 bottles/year
Bio Certificate: Champagne Georges Laval - Control Number: 51/1750/610408 - FR-BIO-01