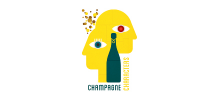 Call for Bubbles
+491774900519
Like so many who come to Champagne from other fields, Davy Dosnon is absolutely smitten with Burgundy. He chose to locate his estate in Aube intentionally to be a mere 40-km stone's throw away from Chablis. As is highly evident in the taste, especially in the Recolte Blanche, the location means that the terroir has more in common with Burgundy than Champagne. Dosnon works in Burgundy with Rossignol-Trapet, and in Champagne with Serge Mathieu and Moutard Père et Fils. The domaine was founded in 2009.
Dosnon owns 2 hectares of his own in Avirey-Lingey, and purchases 5 ha. of fruit from the immediate vicinity as well (hence the N.M. status). This brings the annual production up to 50,000 bottles. All champagnes undergo initial fermentation in small, used barrique casks and are then matured for 20-45 months, also in used barrique. The preference for aging in barrique casks also comes from Burgundy.
The barrel influence lends the champagnes a warm, balanced and almost smoky character. It also provides the champagnes an added complexity, without damaging the structure, freshness or finesse. This is, of course, a sublime goal, but one that requires extreme levels of experience: any misstep could create dominant oak notes, unwanted oxidation or allow in bacteria hidden in the wood. Dosnon's choice to forgo both filtration and fining of his wines — not to mention the use of wild yeast — doesn't make his job any easier. Malolactic fermentation is allowed for some wines but not for others, depending on the intended character of the wine.
The work in the vineyard is conducted as naturally as possible, in some cases even organically, although there is no dogma here. If the situation demands it, Dosnon doesn't rule out the using suitable techniques to avert an oncoming catastrophe.
Nor is he overly dogmatic with the use of oak; if it turns out that steel maturation is better for drawing out the character of a wine or terroir, he's willing to pursue new paths here as well.
The champagnes from Dosnon & Lepage embody strong personalities, which make them perfect additions to the Champagne Characters portfolio. There is not a single shy, floral, fruit forward champagne in the bunch. These bottles know what they want to say, and have the inner strength to say it, all while offering a high level of surprise and challenge within the glass. They are the epitome of the "Powerful & Gripping" character.
Facts: Avirey-Lingey, Aube, 2ha., N.M., 50,000 bottles, roughly 60% Pinot Noir, 35% Chardonnay, 5% Pinot Meunier, all wines are matured in barrel