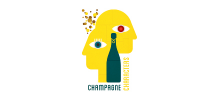 Call for Bubbles
+491774900519
The Bara family has been growing grapes in the Bouzy district since 1833. They initially sold their berries to the Négoce and then in 1929 joined the cooperative in Bouzy — one of the first in Champagne. After the Second World War, Paul Bara began producing his own champagne. Paul himself has since stepped back from the operation, leaving the estate in the capable hands of his daughter Chantale Bara.
All of the Bara family's parcels are in the Grand Cru area of Bouzy, with 9.5 hectares of Pinot Noir and 1.5 hectares of Chardonnay. Many of the parcels are relatively old, with vines averaging 35 to 40 years of age. The wines are matured in stainless steel and enamel tanks, although malolactic fermentation has been strictly avoided since 1990 in an effort to preserve the character and subtlety of the wine.
A unique secret to the domaine can be traced to its original cellar. Because the smaller section dates back to the house's founding around 1860, it contains numerous small tanks equipped with enamel or glass and used to store the reserve wines. This allows Bara to choose from a variety of reserve wines from different parcels and vintages during the production process.
Paul Bara's champagnes are classic representatives of Bouzy: full bodied, fruit-forward and vinous — thanks in large part to the Pinot Noirs grown on the town's warm southern-facing slopes. But do not be fooled, despite the the wines charm and opulence they maintain an uncommon precision and finesse. Even within the malolactic fermentation, the champagnes are in no way aggressive. They are rich, complex, and stunningly well balanced.
Beyond its sparkling selections, Bara is also known for its Bouzy Rouge, a red wine made from vines over 50 years old. It matures very slowly and is released unusually late.
Facts: Bouzy, Montagne de Reims, R.M., 9.5 hectares, 100,000 bottles/year, 100% Grand Cru sites