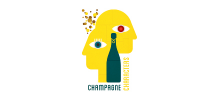 Call for Bubbles
+491774900519
The Gimonnet family has been growing vines since 1750, with Pierre Gimonnet, for whom the estate is named, starting in 1935 in Cuis. Today his grandsons Didier and Olivier are responsible for the winery.
11 of the Gimmonet family's 28 hectares sit in Grand Cru sites in the towns of Cramant and Chouilly. They expanded another hectare in Oger in 2004. The remaining 16 hectares are primarily in Premier Cru sites in Cuis, with smaller sites in Vertus and Aÿ. Didier Gimonnet believes that the preservation of old vines is the key to the high quality of his wines. His vines average 35 years of age, with a large portion of the Grand Cru sites over 40 years. Two very old parcels can be found in Cramant (Fond du Bâteau, planted in 1911) and Buissons (planted in 1913).
Although Gimonnet has a high proportion of Grand Cru sites, he steadfastly refuses to create a cuvée just from these parcels. He prefers to create balanced wines focused on finesse and elegance, not ultra-concentration. Through its freshness and acidity, Cuis embodies the ideal counterpart to the depth and body of Cramant and Chouilly. Gimonnet combines those three towns in his Blanc de Blancs. Great caution is taken when adding wines from the new parcels in Oger and Vertus, so as not to overly deviate from the character of the cuvées.
All parcels are vinified separately to retain their character. He uses no wood in the cellar, with fermentation and malolactic fermentation taking place in steel tanks. In 1982 the estate began bottling a few of the reserve wines with a bit of dosage added to create a delicate sparkle. This keeps the wines fresh. "When the wines are stored in bottles, they develop in a completely different way. In tanks, the wine oxidizes more rapidly and fully. In bottles, we conserve the wine with 4 grams of sugar (and a bit of yeast). The wine maintains its freshness over a longer period of time. Beyond that, the wine develops more complexity." Since 1997, Gimonnet has blended the base wines from a given vintage with the reserve wine, instead of storing the wines from the parcels separately. This gives the wine greater complexity and consistency.
Wines from Gimonnet are above all else pure and elegant, yet still highly individual and showing the classic character of the northern Côte des Blancs.
Facts: Cuis, Côte des Blancs, R.M., 250,000 bottles/year, 28 ha., of those 11 in Grand Cru sites in Cramant und Chouilly, 1 in Oger, the remaining 16 hectares in Premier Cru sites in Cuis.