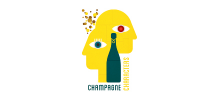 Call for Bubbles
+491774900519
Henri Sélèque planted his first vineyard in 1965 in Pierry, with the first champagne released just four years later under his own label. Sons Richard and Jean joined him in 1974. In 2008, the estate was divided between Richard's son Jean-Marc and Jean's daughter, who had relinquished her portion of the production to a local co-operative.
This difference in views means that Jean-Marc now distributes his champagne under the separate label J.-M. Sélèque — not to be confused with the cooperative champagne from Jean Sélèque!
In February 2017 Jean-Marc opened his own domain in Pierry!
The Sélèques own a total of 7.5 ha with vineyard holdings in several different towns: Pierry (1.9ha), Moussy (1.5ha), Epernay, (1.1ha), Vertus (1ha), Boursault (1ha), Mardeuil (0.7ha) and Dizy (0.3ha). Chardonnay is planted on 4.5 of those hectares, Pinot Noir on another half of a hectare, and the rest with Pinor Meunier. The estate pursues a primarily organic approach to winemaking, with several vineyards flourishing under the even more stringent bio-dynamic concepts. Occasional spraying against mildew is performed when necessary, based on the idea that this represents a better option than copper.
70 percent of the production is aged in steel, while the rest goes into wooden tuns and used 300 l barrique barrels.
Sélèque champagnes are precise and distinctive, without giving in to extremes. Currently there is a transition period where Jean-Marc tries to get to a more puristic and biodynamic style and we are curious where this journey leads us to!
Facts: Pierry, Coteaux Sud d'Epernay, R.M., 7.5 ha., 65,000 bottles
JM Seleque Looking back on 2018
Jean Marc's Video of the 2016's highlights