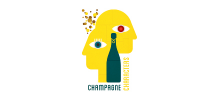 Call for Bubbles
+491774900519
The Moncuit family has been growing wine in Le Mesnil-sur-Oger since the 19th century. Pierre Moncuit and his wife Odile Moncuit-Delos took over in the mid-20th century. Today his daughter Nicole is responsible for the vineyard and the cellar, while his son Yves handles sales.
The estate owns 15 hectares: 20 parcels of vineyard in Le Mesnil-sur-Oger and 5 additional hectares in Sézanne. Wines from the two districts are always vinified separately. The grapes from Sézanne are used to produce the Hugues de Coulmet cuvée, while grapes from Mesnil form the basis for the house's other blends. Nicole Moncuit produces each wine from a single vintage — without any use of reserve wines. She believes that this best nurtures the terroir-specific elements from the fruits. For the same reason, she ferments her wines exclusively in stainless steel tanks. The high acidity levels, typical for Le Mesnil, necessitate a slow and gentle malolactic fermentation.
The result is precise, puristic wines that are anything but sober. Even in warm vintages, where significant notes of ripe fruit often come forward, the wines remain fresh, balanced, expressive and with a fine, marked minerality. They represent the focused and direct character of Le Mesnil sur Oger.
Facts: Le Mesnil-sur-Oger, Côte des Blancs, R.M., 180,000 bottles/year, 20 ha. (15 hectares / 20 parcels) and Sézanne (5 hectares), 180,000 bottles