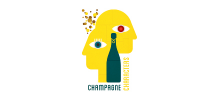 Call for Bubbles
+491774900519
Our Champagne subscription is being shipped every two months and you can jump in and jump off at any time.
You can pay upfront for a specific time period or simply pay by shipment. You can also give the subscription to a friend as a gift.
Each subscription shipment contains 2 bottles + terroir information, recipes, infos on tasting a.m.m. 
Here you see the background information that were being produced for our champagne subscribers. You can also order these cards for free with your next champagne order or pick it up in our store. We're sorry that the cards are only in German language.