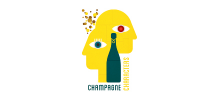 Call for Bubbles
+491774900519
Hugues Godmé is the fifth generation in his family to produce champagne in Verzenay. He owns 11 ha, distributed among 80 different plots in five towns in the northern section of Montagne de Reims. Although this district is typically dominated by Pinot Noir, Godmé cultivates Chardonnay on more than half of his holdings (including 4 ha in Villers-Marmery). 30% is planted with Pinot Noir, primarily in the Grand Cru-certified sites in Verzenay, Verzy and Beaumont-sur-Vesle. The remaining 20% are planted with Pinot Meunier and are located in Villedommange.
For Godmé, top-quality vineyard work is the most important factor for determining quality in the glass: "From the time I see the grapes on the vine, I can imagine how the champagne will taste." He has long relied on organic techniques, observing that grapes cultivated according to organic principles developed more fully than those of neighboring, conventional wine makers. Because the vines push their roots deeper, they create higher concentrations, more acidity and a stunning minerality. Godmé's estate earned its organic certification in 2013.
To date the majority of the champagnes are aged in enamel tanks, with no malolactic fermentation. All parcels are vinified separately or in small groups (small sites with similar terroir). 40% of the production matures in oak casks, and this figure is set to grow in the future. The champagnes are not filtered.
Godmé is one of the few producers in northern Montagne de Reims to succeed in creating champagne of grand complexity, depth and expressiveness, and to convey the expression of Verzenay. Godmé doesn't adhere to a strict recipe, but rather performs assemblage based on various parameters to express the conditions of that vintage. He uses a significant portion (50+%) of reserve wines for his base cuvées, lending his champagnes a greater vinosity and complexity.
Facts: 11ha., Verzenay, Montagne de Reims, R.M., 100,000 bottles/year
Bio Certificate: Champagne Hugues Godmé - Control Number: 51/113024 - Biodyvin ATTESTATION N° 2017/69