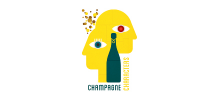 Call for Bubbles
+491774900519
Thienot
Grand Cru Blanc de Blancs "La Vigne aux Gamins"
100% Chardonnay
When Alain Thiénot discovered this stunning 100% Grand Cru Chardonnay vineyard, located in Avize on a hillside in the Côte des Blancs, his thoughts turned to his children, Stanislas and Garance, and he dedicated this plot to them both. Since that day, the Thiénot family has devoted special attention to tending the vines in Avize, and every year meticulous care is invested in maturing the few thousands of bottles lovingly produced. Planted more than sixty years ago, the Avize plot benefits from outstanding advantages. Its east-facing aspect warms the vine in the early morning, while the relatively shallow soil is ideal for enhancing the Chardonnay's aromatic expression. The pure chalk subsoil is responsible for the wine's finesse, while its propensity to millerandage, which forms smaller, aerated grapes, ensures excellent levels of ripeness.
The ultimate expression of the signature Thiénot style, the unique ageing of this single varietal vintage cuvée retains the specific character of the terroir, the year and natural Chardonnay aromas. La Vigne aux Gamins is a highly original Champagne, full of flavour.
Type: Champagne
Alcohol content: 12%
Net volume: 750 ml
Producer's Address: Champagne Thienot, 14 rue des Moissons F-51100 Reims France
Allergy Information: Contains sulfites. May contain traces of egg protein and milk
Champagne Characters
Bei Fragen erreichen Sie uns Mo-Sa 9.00 bis 20.00 Uhr telefonisch unter +49 177 4900519 oder per Email:
nicola@champagne-characters.com
My account
Payment methods
We accept the following methods of payment:



Customer service