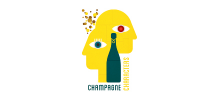 Call for Bubbles
+491774900519
Tarlant
La Vigne d'Or Extra Brut Blanc de Meunier 2004
100% Pinot Meunier, Dosage: 0g.
This cuvee la Vigne d'Or (The Golden Vine) comes from vines growing for more than 50 years on a chalky-clay subsoil - the Sparnacian. This exceptional terroir, only to be found in the Marne valley, allows the Pinot Meunier grape to express itself with rare beauty. You will never forget tasting this astonishing and intense Champagne.
100% Pinot Meunier
Terroir: Vineyard "Pierre de Bellevue" in Oeuilly (Marne valley), Sparnacien soils (chalk mixed with clay). 
Average age of vines: 50+ years
Vinification: Vinification in 4-wine oak barrels. Barrel fermentation with the lees regularly stirred back into the wine. Remains in barrels until May.
Dosage: 0 g. - Brut Nature
Type: Champagne
Alcohol Content: 12%
Net Volume: 750ml
Producer Address: Champagne Tarlant, 51480 Oeuilly / Epernay FRANCE
Allergy Information: Contains sulfites. May contain traces of egg protein and milk
Bio Certificate: Tarlant BENOÎT - Kontrollnummer: 51/156490/653227 - FR-BIO-01
Champagne Characters
Bei Fragen erreichen Sie uns Mo-Sa 9.00 bis 20.00 Uhr telefonisch unter +49 177 4900519 oder per Email:
nicola@champagne-characters.com
My account
Payment methods
We accept the following methods of payment:



Customer service