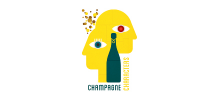 Call for Bubbles
+491774900519
Tarlant
Cuvée La Vigne Royale Extra Brut Blanc de Noir 2003
100% Pinot Noir, Dosage: ca. 2g., Tarlants grandfather planted the vines
Home of Champagne finest Pinot Noir, Celles-les-Condé lies at the juntion of the Dhuys and Surmelin rivers, a favorite place for the Royal Court. On these vast and sunny slopes stands La Vigne Royale (The Royal Vine), a vineyard on which our maternal grandfather has planted Pinot Noir.
Harvest: September 5, 2003
Grapes: 100% Pinot Noir
Terroir: Vineyard "Mocque Tonneau" in Celles-lès-Condé,
Principality of Condé, hard limestone subsoil.
Vinification: Vinification in 4-wine oak barrels. Barrel fermentation with the lees regularly stirred back into the wine. Remains in barrels until May.
Bottling: 5th May 2004
Disgorging: Manual, from 2014 (see rear label for exact date).
Dosage: 1,7 g/L - Extra Brut
Type: Champagne
Alcohol Content: 12%
Net Volume: 750ml
Producer Address: Champagne Tarlant, 51480 Oeuilly / Epernay FRANCE
Allergy Information: Contains sulfites. May contain traces of egg protein and milk
Bio Certificate: Tarlant BENOÎT - Kontrollnummer: 51/156490/653227 - FR-BIO-01
Champagne Characters
Bei Fragen erreichen Sie uns Mo-Sa 9.00 bis 20.00 Uhr telefonisch unter +49 177 4900519 oder per Email:
nicola@champagne-characters.com
My account
Payment methods
We accept the following methods of payment:



Customer service