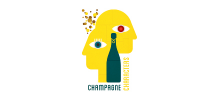 Call for Bubbles
+491774900519
Tarlant
Cuvée La Vigne d'Antan Brut Nature, Blanc de Blancs 2002
100% Chardonnay – Ungrafted (as they were in pre-phylloxera days)
Dating from the Lutetian era 45 million years ago, this terroir is the only remaining place where the Chardonnay can be grown ungrafted on its own roots. La Vigne d'Antan (The Vines of Yesteryear) reveals the true nature of the chardonnay grape, with aromas unknown elsewhere since the 19th century. This exclusive Champagne invites you to a timeless tasting of a wine of rare purity.
Harvest: 24th September 2002
Grapes: 100% Chardonnay – Ungrafted (as they were in
pre-phylloxera days)
Terroir: "Les Sables" in Oeuilly (Marne valley).
Vinification: Vinification in 4-wine oak barrels. No malolactic fermentation. Barrel fermentation with the lees regularly stirred back into the wine. Remains in barrels until May.
Bottling: 24th July 2003
Disgorging: Manual, from 2017 (see rear label for exact date).
Dosage: 0 g/L - Brut Nature
Type: Champagne
Alcohol Content: 12%
Net Volume: 750ml
Producer Address: Champagne Tarlant, 51480 Oeuilly / Epernay FRANCE
Allergy Information: Contains sulfites. May contain traces of egg protein and milk

Bio Certificate: Tarlant BENOÎT - Kontrollnummer: 51/156490/653227 - FR-BIO-01
Champagne Characters
Bei Fragen erreichen Sie uns Mo-Sa 9.00 bis 20.00 Uhr telefonisch unter +49 177 4900519 oder per Email:
nicola@champagne-characters.com
My account
Payment methods
We accept the following methods of payment:



Customer service