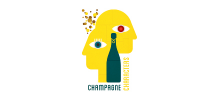 Call for Bubbles
+491774900519
Dear Customers,
wine commerce and especially Champagne commerce operates with small margins.
That's why we as owner managed company almost never do bigger sales campaigns.
To get to know our champagnes we offer a variety of Taster Packs with a tasting advantage of 10% (packs of 6, 5% for packs of 3).
Apart from that we offer the following model to our loyal customers:
From an invoice amount of 500€ we give you in the worth of 10% of the order additional champagne of your choice or a voucher that you can use with your next order. After you place the order we contact you directly to suggest something or we put something into the box if we know what your preferences are.
Excluded are already reduced taster packs and champagnes that we get through other importers. List of direct imports see below!
We also have many customers that place smaller orders but maybe more often. In these cases we offer that we sum the amount of the orders and once you reach the 500€ we offer the same bonus. We only need your support in these cases, as we are not always aware when you reach the limit.
And now we wish you all the Best and much enjoyment with our champagnes!
Warm Regards
Nicola & Alexander
List of direct imports:

André Heucq
Alexandre Salmon
Bertrand-Delespierre
David Léclapart
Diebolt-Vallois
Dosnon
Doyard
Eric Rodez
Gatinois
Geoffroy
H. Billiot
J. Lassalle
J-M Sélèque
Janisson-Baradon
Marie Courtin
Paul Bara
Pierre Gimonnet
Pierre Moncuit
Pierre Péters
Piollot
Robert Moncuit
Ruppert-Leroy