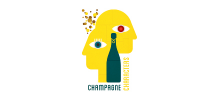 Call for Bubbles
+491774900519
Christophe Mignon
Rosé d'Assemblage - Brut
100% Meunier, Dosage: 6 g/l, vinous Rosé with a big chunk of red wine
100% Meunier, Dosage: 6 g/l
Terroir: The vines are located in the municipalities of Festigny and Le Breuil.
Soil: A silty, clay limestone, characteristic of the Marne valley.
Orientation: South/South-West
Vines: Average age of the plots is 43 years.
Harvest: Manually harvested with careful monitoring and control of grape maturity. We use two pneumatic presses, 2000 and 4000 kgs capacity.
Wine Making: Each plot's produce is stored separately in stainless steel or enamelled steel tanks. Bottled in 2015 with careful control of the second fermentation. After an average "in bottle" ageing of 24 months each cuvée is disgorged on a favourable date chosen according to the lunar calendar. This date is indicated on the label.

Gault&Millau 2017: 16/20
"A beautiful rosé wine. Very distinguished, the fragrance is filled out with notes of crushed red fruit and traces of cherry liqueur, on a base which is airy having notes of iodine and also a minor key of warm peach. Dynamic on the palate with a full range of flavours and leaves the palate feeling crisp and clean. Serve with a gazpacho of carrot, onion, sweet potato and coriander."
Antonio Galloni (dec 2017/ 90 pts): "The Brut Rosé Pur Meunier is a rosé done with a blend of mostly Meunier vinified in white, off the skins, with the addition of still red Meunier for color and texture. Bright, red-tone fruit, tobacco and dried flowers give the wine striking aromatic depth to play off and contrast the fruit. The 6 grams of dosage feels just a touch sweet for this wine. Otherwise, it's very nicely done".
Type: Champagne
Alcohol content: 12%
Net volume: 750 ml
Producer's Address: Champagne Christophe Mignon, La Boulonnerie, 51700 Festigny, France
Allergy Information: Contains sulfites. May contain traces of egg protein and milk
Champagne Characters
Bei Fragen erreichen Sie uns Mo-Sa 9.00 bis 20.00 Uhr telefonisch unter +49 177 4900519 oder per Email:
nicola@champagne-characters.com
My account
Payment methods
We accept the following methods of payment:



Customer service