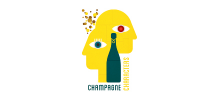 Call for Bubbles
+491774900519
René Geoffroy
Pureté brut nature
50% Pinot Meunier, 30% Pinot Noir and 10% Chardonnay, Dosage: 0 g, puristic terroir expression
This Champagne Pureté, which is not dosed when it is disgorged, is distinguished by a stripped down authenticity. The detail and the integrity of this Champagne are as impressive as they are precise.
 
SOIL: Cumières, Damery and Fleury-la-Rivière.
Average age of the vines: 25 years
BLEND: 65% from 2010 and 35% from 2011, 50% Pinot Meunier, 30% Pinot Noir and 10% Chardonnay
DOSAGE: 0 g/l
 
VINIFICATION :
Harvested and sorted by hand. Traditional Coquard wine press. Plot-by-plot vinification in temperature-controlled enamelled steel vats; reserve wine partly kept in oak casks. Avoidance of malolactic fermentation.
 
TASTING:
The pure expression of the Pinot Meunier delivers fruit and fullness, with finesse and elegance provided by the accompanying grape varieties The perfect ripeness of the grapes gives this brut nature a spicy, iodised and smooth side that is punctuated by a pleasant freshness.
 
PAIRING:
Undosed Champagne is always perfect as an aperitif, but when sampled with a few oysters, it
will transcend the iodine hints of the shellfish. Its sleek frame cries out for a cuisine that respects
unadulterated flavours, without artifice. Last but not least, perfectly mature brie from Meaux will
provide it with a pleasant companion at the end of a meal.
 
PRESS REVIEWS
Tyson Stelzer – Australie – 2014 : 92/100
Wine advocate – USA : 88/100
Stephen Tanzer's – USA : 91/100
Guide Revel – Canada – 2013 : 16/20
Bettane & Desseauve 2017 : 15,5/20
Guide RVF 2017 : 15,5/20
JAMES SUCKLING.COM - Oct 2016 - 93/100


Type: Champagne
Alcohol: 12%
Net Volume: 750ml
Producer Address: Champagne René Geoffroy - 4, rue Jeanson - 51160 AY, France
Allergy Information: Contains sulfites. May contain trace amounts of egg protein and milk
Champagne Characters
Bei Fragen erreichen Sie uns Mo-Sa 9.00 bis 20.00 Uhr telefonisch unter +49 177 4900519 oder per Email:
nicola@champagne-characters.com
My account
Payment methods
We accept the following methods of payment:



Customer service