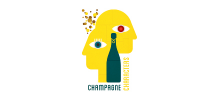 Call for Bubbles
+491774900519
Philipponnat
While the Philipponnat family has been producing champagne since the 16th century; the current house was founded in 1910 by Pierre Philipponnat. The estate owns a total of 20 hectares of vineyards surrounding Mareuil-sur-Aÿ (11 hectares), Aÿ, Avenay Val d'Or and Mutigny. The renowned Clos des Goisses site represents 5.5 of the 11 hectares in Mareuil-sur-Aÿ.
A new cellar near the vineyards in Mareuil-sur-Aÿ was completed in 2004. The shortened route for the grapes has helped boost quality significantly.
The wines from Clos des Goisses undergo malolactic fermentation. The house traditionally ferments its wines in tanks or old oak foudres. Since 2000, Clos des Goisses spends 40 to 50 percent of its aging time in 228 l oak barrels. The dosage is generally low, approx. 5 grams per liter for all vintage champagnes.
Facts: Mareuil-sur-Aÿ, Grande Vallée, N.M., 20 ha, 600,000 bottle/year
Film from Peter Liem about Clos des Goisses 
Loading...
No products found...