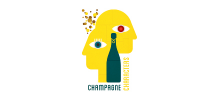 Call for Bubbles
+491774900519
Although Pascal Doquet's estate only dates back to 2004, his experience in winemaking stretches back to 1982 — at his family's estate, Doquet-Jeanmaire. Today his grapes are sourced exclusively from his family's vineyards, although the Doquet-Jeanmaire family label was discontinued following the 2003 harvest in favor of his own.
Doquet cultivates primarily Chardonnay, with a small amount of Pinot Noir as well. The parcels are distributed among different sites with diverse soils: 5+ hectares in Côte des Blancs, 1.67 hectares in the Grand Cru sites of Mesnil-sur-Oger (extreme chalky soil), over 2 hectares in Vertus and Bergères-les-Vertus (deeper soils with a higher clay component), 1.2 hectares on Le Mont Aimé (yellow chalk, silex, and sand) and roughly 3.5 hectares in Bassuet and Bassu (gray clay mixed with chalk).
Since assuming responsibility for the family estate in 1995, he's systematically transitioned the vineyards to sustainable wine growing, ceasing all chemical herbicide use in 2001 and instituting a full-on dedication to organic methods in 2004. Doquet believes the approach lends his wines a harmony and length unseen before the move to organic.
In 2004, he began expanding his use of wood for aging, and 1/3 of the wines are now aged in oak. Prior to bottling the wines are lightly filtered, but undergo neither fining nor cold stabilization. After the second fermentation, the wines from Doquet spend a relatively long time on the lees. Even the simple Blanc de Blancs is released after three years, while the vintage Le Mesnil and Le Mont Aimé mature for seven or more years.
The champagnes from Doquet are among the best Côte des Blancs has to offer, and stand out for their intensive expression of individual terroir and elegant, mature harmony. Each cuvée represents its own individual terroir and is the perfect way to explore the identities of the many and varied Côte des Blancs sites.
Facts: Vertus, Côte des Blancs, R.M., 8.66 ha, 75,000 bottles/year, 95% Chardonnay and 5% Pinot Noir
Bio Certificate: SAS PASCAL DOQUET - Control Number: 51/64810/706603 - FR-BIO-01