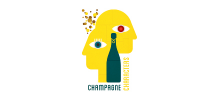 Call for Bubbles
+491774900519
The history of Domaine H. Billiot dates back to the early 20th century, when Louis Billiot and his press produced grape juice for Mumm and Moët & Chandon. Even then, he was already producing a small volume of his own champagne. It was his grandchild Henri, however, who transformed the company from a grape supplier to a Recolte Manipulant. In 1954, his son Serge assumed responsibility for the vineyard work, expanding the champagne portfolio and raising the estate to its current renown. The scepter was handed over to daughter Laetitia in 2011, whose name already graces the house's Prestige Cuvée. She's been busy rejuvenating the image and public presentation of the estate.
Billiot's five hectares sit in Ambonnay, and are divided into 18 individual plots. All but one plot are in the prized center of each respective vineyard, and Billiot's champagnes are thus especially effective at conveying the classic Ambonnay terroir: "The classic terroir of Ambonnay produces powerful, vinous champagnes," Laetitia says, "but they can also be very fine and nuanced, with tremendous cellaring potential."
The champagnes from H. Billiot are primarily shaped by Pinot Noir, and are distinctive, serious and full-bodied delights. They are aged in enamel tanks, are not subjected to malolactic fermentation or filtering and receive a dosage of roughly 7 to 9 gr/l. With intense flavors and complex layering, it's easily possible to lose oneself within their opulent depths.
Facts: Ambonnay, R.M., 5 ha., 45,000 bottles, 100% Grand Cru, 75% Pinot Noir, 25% Chardonnay

Video Cuvée Réserve - LBV Champagne Club Australia