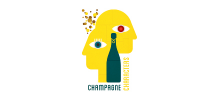 Call for Bubbles
+491774900519
C. Bouchard Portrait
Although he has only been making wine since 2000, Cédric Bouchard's skill, passion and perfectionism have all earned him a spot in the upper echelon of Champagne growers. Christened Roses de Jeanne in honor of his Polish grandmother Janika, Bouchard's tiny domaine creates champagnes in a classic Burgundian style: one grape, one parcel, one vintage (even if it doesn't always appear on the label). He has no interest in blending different varieties and vintages.
He acquired the "Les Ursules" vineyard from his father in 2000 and began his initial experiments there: natural winemaking, minuscule yields and minimal intervention in the cellar. The 2000 Les Ursules was released in 2002 under the Roses de Jeanne label, and in 2004 and 2005 three new single-vineyard vintage champagnes followed. The yields are extremely small (26 hl/ha). Since 2003 he has also maintained a separate label, "Inflorescence," from the period when he leased the Val Vilaine vineyard near Polisy from his father. This label was intended to be an uncomplicated aperitif champagne with higher yields (50 hl/ha). Yet as he grew more experienced in sustainable vineyard work, Bouchard noticed that here too it was possible to attain a high degree of complexity. Cédric Bouchard assumed ownership of Val Vilaine starting with the 2012 release, and champagnes from the site now also fall under the Roses de Jeanne label. This has meant a significant reduction in yield, and the same meticulous winemaking approach as is pursued for the other single-vineyard bottles. One can only hope they won't become as expensive as their cousins :)
Bouchard practices rigorous selection, with only the absolute finest quality fruit. Anything that doesn't meet his high standard is sold to the Négoces (which surely helps explain why grower champagnes are of superior quality... :)
Under the Roses de Jeanne label, Bouchard produces four different single-vineyard champagnes, roughly 6,000 bottles per year, and another 9,000 as Inflorescence.
To keep his wines as authentic as possible, Bouchard uses only steel and enamel tanks. He wants his champagnes to reflect what nature has created, with no external aromatics. He pursues the same minimal intervention in the cellar: no chaptalization, no fining, no filtration, no cold maceration and, of course, no dosage. The wines undergo only natural malolactic fermentation.
Bouchard is not an aficionado of high carbonation levels, so his champagnes feature low pressure levels and he guides the secondary fermentation very slowly in order to achieve notably delicate bubbles. The next step for him is to try his luck with Coteaux Champenois, the still wines that to date have not drawn much attention in Champagne. Cédric Bouchard seems as likely a candidate as any to finally change this.
Cédric Bouchard's wines are among the best available anywhere in Champagne. They are distinguished by an extraordinary winey character and depth, and need time in the glass to develop their full potential. Although the champagnes are labeled as Brut, no dosage was added. Yet these are anything but steely and purist; they carry themselves with a gentle and refined grace.
Facts: Celles sur Ource, Aube, R.M./N.D., 1.37 ha., 15,000 bottles, aged exclusively as single vineyard vintage champagnes, natural winemaking methodology, minimalist intervention in the cellar, no aging in wood, no dosage