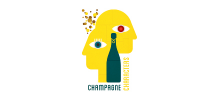 Call for Bubbles
+491774900519
Präsente
Voucher for a personal Character tasting for 2 persons in our Boutique
Gift certificate can be shipped via postal service or as download!
2 x 7 half glasses of Champagne to taste our 7 characters with moderation.

We ship the voucher via postal service, if you wish we can also ship it directly to the gift receiver (we email you the invoice).

Please schedule an appointment for your character tasting!

If you download the voucher, there will be no shipping costs, we'll adjust that manually after you placed your order. If you order via Paypal, we'll send you the money of the delivery costs back.
Champagne Characters
Bei Fragen erreichen Sie uns Mo-Sa 9.00 bis 20.00 Uhr telefonisch unter +49 177 4900519 oder per Email:
nicola@champagne-characters.com
My account
Payment methods
We accept the following methods of payment:



Customer service