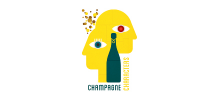 Call for Bubbles
+491774900519
Pierre Peters
Cuvée de Réserve
100% Chardonnay, Dosage: 6-7g., Blend from different Grand Cru vineyards from Côte des Blancs, 30-40% Perpetual Reserve.
100% Chardonnay from a blend of Grand Cru vineyards in the Côte des Blancs.
Dosage: 6-7 g/l.
Contains 30-40% reserve wines from previous vintages dating back to 1988.
A small portion of each vintage is reserved for use in future vintages, with the remaining space in the barrel filled with wine from the current vintage. This style of cuvée produces a Champagne of stunning distinction and complexity while never losing the austere precision and elegance that is the signature of Pierre Peters.
Classification: Champagne
Alcohol Content: 12%
Net Volume: 750ml
Producer Address: Champagne Pierre Peters, 26 Rue des Lombards, 51190 Mesnil Sur Oger (Le), France
Allergy Information: Contains sulfites. May contain traces of egg protein and milk
Champagne Characters
Bei Fragen erreichen Sie uns Mo-Sa 9.00 bis 20.00 Uhr telefonisch unter +49 177 4900519 oder per Email:
nicola@champagne-characters.com
My account
Payment methods
We accept the following methods of payment:



Customer service