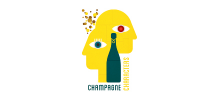 Call for Bubbles
+491774900519
Pierre Paillard
Bouzy Blanc de Blancs "Les Mottelettes" 2012
100% Chardonnay
Les Mottelettes is a singlevineyard, singlecepage (Chardonnay) and single vintage champagne crafted every year since 2007 and farmed sustainably.

Les Mottelettes is the mother plot of Paillard's sélection massale for Chardonnay, a process that allows the brothers to propagate this exceptionable old vine and preserve the vinous identity of the domaine.

Lieu-dit: Les Mottelettes, 60 Ares - 1,5 acre plot planted in 1961
Grapevariety: 100%Chardonnay
Dosage: 2 g/l.
Soil: pure chalk lays only 30 centimeters below the clay topsoil.
Les Mottelettes benefits from extended aging "surlie": 5 years in our 19th century cellars at a depth of 16 meters and at a constant 10°C temperature.

About 2012: Very cold, sunless weather for flowering. Long rainless period from mid-July to September resulting in exemplary maturity, acidity and grape health at harvest. An exceptional vintage in Champagne.
Type: Champagne
Alcohol: 12%
Net Volume: 750ml
Producer Address: 2 Rue du Vingtième Siècle, 51150 Bouzy, Frankreich
Allergy Information: Contains sulfites. May contain trace amounts of egg protein and milk
Champagne Characters
Bei Fragen erreichen Sie uns Mo-Sa 9.00 bis 20.00 Uhr telefonisch unter +49 177 4900519 oder per Email:
nicola@champagne-characters.com
My account
Payment methods
We accept the following methods of payment:



Customer service