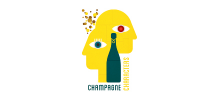 Call for Bubbles
+491774900519
Pierre Paillard
Les Maillerettes 2009 Grand Cru
100% Pinot Noir, dosage: 2g/l
Les Maillerettes is a single vineyard, single cepage (PinotNoir) and single vintage champagne crafted every year since 2007 and farmed sustainably.

Les Maillerettes is the mother plot of the Paillard's sélection massale for Pinot Noir, a process that allows the brothers to propagate this exceptionable old vine and preserve the vinous identity of the domaine.
Lieu-dit: Les Maillerettes, 36 Ares - 0,9 Acre plot planted in 1970
Grape variety: 100%PinotNoir
Dosage: 2 g/l
Soil: pure chalk lies only 50 centimeters below the clay top soil.
Les Maillerettes benefits from extended aging "surlie": 5 years in our 19th century cellars at a depth of 16 meters and at a constant 10°C temperature.
Type: Champagne
Alcohol: 12%
Net Volume: 750ml
Producer Address: 2 Rue du Vingtième Siècle, 51150 Bouzy, Frankreich
Allergy Information: Contains sulfites. May contain trace amounts of egg protein and milk
Champagne Characters
Bei Fragen erreichen Sie uns Mo-Sa 9.00 bis 20.00 Uhr telefonisch unter +49 177 4900519 oder per Email:
nicola@champagne-characters.com
My account
Payment methods
We accept the following methods of payment:



Customer service