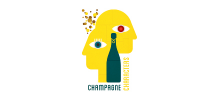 Call for Bubbles
+491774900519
Pierre Gimonnet
Extra Brut
100% Chardonnay, Dosage: 4g, like Cuis, only aged longer and with lower dosage
100% Chardonnay de Cuis 1er Cru (Côte des Blancs) from 5 different vintages (70% of latest)
Malo: Ja
Ageing in bottle: more than 4 years
Dosage: 4g/l


Olivier et Didier Gimonnet:
It is not a new blend.
It is simply our "Cuis 1er cru" NV with a lower dosage.
The best dosage is when you have no comments : "enough and not too much". Only because it is balanced!
With more ageing on lees, it is really possible to propose our NV blend as an extra-brut.
Lively, aerial, not measured, technically perfect… with a low dosage. This Cuvée Extra-Brut is so aperitive…



Classification: Champagne
Alcohol Content: 12%
Net Volume: 750 ml
Producer Address: Champagne Pierre Gimonnet et Fils, 1 Rue de la République, 51530 Cuis, France
Allergy Information: Contains sulfites. May contain traces of egg protein and milk
Champagne Characters
Bei Fragen erreichen Sie uns Mo-Sa 9.00 bis 20.00 Uhr telefonisch unter +49 177 4900519 oder per Email:
nicola@champagne-characters.com
My account
Payment methods
We accept the following methods of payment:



Customer service