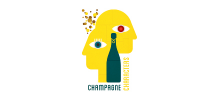 Call for Bubbles
+491774900519
Pierre Gimonnet
Cuvée Gastronome 2012
100% Chardonnay, Dosage: 8g.
La Cuvée Gastronome is a young vintage concept where one can find it among a few producers of Champagne. It's a cuvée in which we look for an expression of complexity and the richness of the vintage but with the freshness of the "sans année jeune . Historically created for the restoration (for "the cutting", but also to accompany a meal), this cuvée is elaborated in "small bubbles". This is to say that its bubbles are particularly fine in order for them not to be too perturb or papillas. Here, an excellent Champagne spirit, perfect as an aperitif, which will blossom throughout the meal and surprise your guests by its beautiful freshness and elegant matter". Olivier et Didier Gimonnet
A Cuvée of 100% Chardonnay, grapes manually harvested at the time of the very beautiful grape harvest of 2006, exclusively on our vineyard of the Côte des Blancs:
- 45 % Chouilly Grand Cru (30 % Montaigu vieux et Chalet, 15% Rond Buissons) confering its elegance.
- 19 % Cramant Grand Cru (Fond du Bateau, Buissons, Gromonts) bringing plumpness to the wine.
- 16 % Oger grand cru (Terres de Noël, Brulis, Champs Nérons) giving power
- 20 % Cuis 1er Cru (Croix-Blanche, Basses Vignes, Moyens) signing its vivacity and its freshness.

This assembly presents the characteristics of a great Chardonnay wine in its youth, and expresses remarkably well "the Pierre Gimonnet & Fils style" … freshness, expression … and balance. A flattering vintage, it is undoubtedly the more "easy-drinking" of our range.


Vinification:
- Tirage in small bubbles (sugar 20gr/l for taken of foams)
-3 years - drainage 3 months before expedition
- Grapes harvested manually and split pressing
- Temperature controlled alcoholic fermentation
- Malolactic Fermentation carried out
- Elevated 6 to 8 months (3 soutirages)
- The reserve wines are preserved in bottle (which explains the use of reserve wines from more than 2 years…)
- Cold stabilization (-4°)
- Light filtration on clay before assembly
- bottled in February following the harvests it (april 2007 for this cuvée)
- Ageing in bottle, 18 to 30 months
- Drainage 3 months before expedition
- Light dosage (sugar 8gr/l; the "average" traditionally for a cuvée is of 10-12gr/l)

Production : 37.000 bottles


Classification: Champagne
Alcohol Content: 12%
Net Volume: 750 ml
Producer Address: Champagne Pierre Gimonnet et Fils, 1 Rue de la République, 51530 Cuis, France
Allergy Information: Contains sulfites. May contain traces of egg protein and milk
Champagne Characters
Bei Fragen erreichen Sie uns Mo-Sa 9.00 bis 20.00 Uhr telefonisch unter +49 177 4900519 oder per Email:
nicola@champagne-characters.com
My account
Payment methods
We accept the following methods of payment:



Customer service