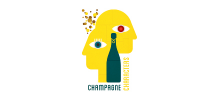 Call for Bubbles
+491774900519
Pierre Gimonnet
Cuis 1er Cru Brut DEMI
100% Chardonnay, Dosage: 8g, straight and pure entry level
"Lively, aerial, not measured, technically perfect… This Cuvée Brut sans année Cuis 1er Cru
represents the archetype style of the Pierre Gimonnet & Fils. One appreciates this classic assembly "without year", a consistent taste, for its vivacity, its lightness, and its fineness: the whole purity of the Great Chardonnays of the Côte des Blancs. - Olivier et Didier Gimonnet

100% Chardonnay from Cuis 1er Cru (Côte des Blancs) from 5 differents harvests:
- 72 % of 2008
- 13,3 % of 2007
- 3,3 % of 2006
- 7,5 % of 2005
- 3,9 % of 2004

18-30 Monate in der Flasche gereift.
Dosage: 8g. 
With cuvée Blanc de Blancs sans année, a problem arises with the trying to elaborate a young and very fresh Champagne, without developing too much vivacity when being tasted. The vinification has therefore to be "round and balanced" as early as its placement in the bottle. In order to do this we try to marry, in a very subtle manner, the selected wine of the year with reserve wines of several years.

To succeed with this delicate and basic step, the house of Pierre Gimonnet & Fils chose of all its reserve wines (from fine lees), from bottle not from cuvée, and incorporate it into the wines of more than one or two years having kept all their freshness.

Since 1997, the reserve wines are most often the assemblage of the year's cuvée, which are incorporated in the BSA. For example: the reserve wine of 1999 is the assembly of the 1999 cuvée, having used the BSA basis of the respective year. Our Cuvée Brut sans année Cuis 1er Cru is therefore an assembly of different "pré-assemblages", between 20% to 50%, preserved for more than several Years.



Classification: Champagne
Alcohol Content: 12%
Net Volume: 375 ml
Producer Address: Champagne Pierre Gimonnet et Fils, 1 Rue de la République, 51530 Cuis, France
Allergy Information: Contains sulfites. May contain traces of egg protein and milk
Champagne Characters
Bei Fragen erreichen Sie uns Mo-Sa 9.00 bis 20.00 Uhr telefonisch unter +49 177 4900519 oder per Email:
nicola@champagne-characters.com
My account
Payment methods
We accept the following methods of payment:



Customer service