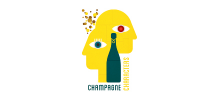 Call for Bubbles
+491774900519
Paul Bara
Special Club Rosé 2008
60-70% Pinot Noir, 20-30% Chardonnay, 8% Bouzy Rouge, dosage: 7-8g/l, one of the highest ranked rosés in Champagne
Bara has been making his Spécial Club Rosé since 2004. Approximately 8% of red wine is added to the Club Blend. This champagne is the very first rosé in the history of the Club Trésors de Champagne. Quantities are extremely limited.

Special Club Rosé 2008 counts among the best of the rosé Champagnes to emerge from this vintage!
Classification: Champagne
Alcohol Content: 12%
Net Volume: 750ml
Producer Address: Champagne Paul Bara, 4 Rue Yvonnet, 51150 Bouzy, France
Allergy Information: Contains sulfites. May contain traces of egg protein and milk
Review by Stephan Reinhardt
eRobertParker.com # Special Interim Issue Report (Nov 2014)
Rating: 92 
Drink 2015 - 2022

The label is terribly pink but the color salmon rose and the bouquet of the 2008 Special Club Grand Cru Brut Rose is absolutely delicate and subtle on both nose and palate. Bright flavors of raspberries, roses and red currant lead to an elegant, fine, well balanced and absolutely delicate and serious Rosé Vintage Champagne, which exemplary reflects the purity and freshness of the 2008 vintage as well as the expressive house style.

Peter Liem: While its flavors are pungent and demanding, it appears nearly weightless, carrying its intensity with an effortless poise and grace. It feels long and energetic on the palate, its vibrant fruit anchored by vividly chalky minerality, and it finishes with multi-faceted fragrance and outstanding length. This is superb, one of the finest wines that Bara has made in recent memory, and a few more years in the cellar will surely result in even greater complexity and expression.  
Champagne Characters
Bei Fragen erreichen Sie uns Mo-Sa 9.00 bis 20.00 Uhr telefonisch unter +49 177 4900519 oder per Email:
nicola@champagne-characters.com
My account
Payment methods
We accept the following methods of payment:



Customer service