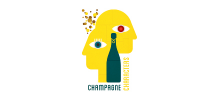 Call for Bubbles
+491774900519
J-M Sélèque
Partition 2012
72% Chardonnay, 14% Pinot Meunier, 14% Pinot Noir
By Jean-Marc's words the first cuvée produced 100% based on his philosophy: "7 musical notes, as 7 oak casks selected from one vintage. A harmony rewritten every year, the quintessential of the piece done."
72% Chardonnay, 14% Pinot Meunier, 14% Pinot Noir
7 Terroirs:
"Les Frileux" Chardonnay in Epernay
"Moque-bouteille" Chardonnay in Dizy
"La Justice" Chardonnay in Vertus
"Basses Ronces" Chardonnay in Mardeuil
"Les Porgeons" Chardonnay
"Les Gouttes d'Or" Pinot Meunier in Pierry
"Les Gayères" Pinot Noir in Pierry
Average age of the vines: 47 years
Vinification:
Barrel-fermented in 228 liter oaken casks.
Malolactic fermentation
Unfined and unfiltered
4 to 5 months"sur lie"
Dosage: 3g/l.
Annual Production: 1,900 bottles
Classification: Champagne
Alcohol: 12%
Net Volume: 750ml
Producer Address: Champagne J-M Seleque, Boîte postale 12, 10 rue de l'égalité, 51530 PIERRY , France
Allergy Information: Contains sulfites. May contain traces of egg protein and milk
Champagne Characters
Bei Fragen erreichen Sie uns Mo-Sa 9.00 bis 20.00 Uhr telefonisch unter +49 177 4900519 oder per Email:
nicola@champagne-characters.com
My account
Payment methods
We accept the following methods of payment:



Customer service