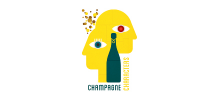 Call for Bubbles
+491774900519
Marie Courtin
Concordance 2014
100% Pinot Noir, Dosage: 0g, no sulphur, old vines (1968)
Without sulfites, the Champagne naturally matures at a rate slightly faster than average, translating into a distinctive, powerful character with slightly mature flavors. Brioche notes, for example, unseen in the other Champagnes from Marie Corutin. The no-sulfite champagnes are new to the program, giving producer and consumer alike a fascinating chance to explore just how the champagnes will age during cellaring.


No sulfites added, 100% Pinot Noir, old vines (1968), Dosage: 0g.
Vinified in enameled steel
 
Classification: Champagne
Alcohol Content: 12%
Net Volume: 750ml
Producer Address: Marie Courtin, 8 Rue de Tonnerre, 10110 Polisot, France
Allergy Information: Contains sulfites. May also contain trace amounts of egg whites and milk proteins.
Bio Certificate: SCEV DU TREMBLE PIOLLOT ROLAND - MOREAU DOMINIQUE - Kontrollnummer: 10/107514/711236 - FR-BIO-01
Champagne Characters
Bei Fragen erreichen Sie uns Mo-Sa 9.00 bis 20.00 Uhr telefonisch unter +49 177 4900519 oder per Email:
nicola@champagne-characters.com
My account
Payment methods
We accept the following methods of payment:



Customer service