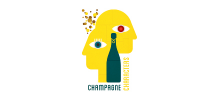 Call for Bubbles
+491774900519
Larmandier-Bernier
Vieilles Vignes du Levant Grand Cru Extra Brut 2007 MAGNUM
100 % Chardonnay, Grand Cru, Dosage: 2g, from old vines in Cramant
100% Chardonnay
Dosage: 2g.
Our old vines in Cramant face south-east and are blessed with an exceptional terroir. They are aged between 48 and over 75 years old. Their deep root system and the diversity of the old stocks contribute to the complexity of the wine.
Since we created this cuvée in 1988, we have been explaining the difference between « Cramant » and « Crémant ». In order to avoid this confusion, we have decided to change the name : Vieille Vigne de Cramant becomes Vieille Vigne du Levant!
Indeed, Vieille Vigne de Cramant's parcel is called « Bourron du Levant » and Levant means the East, the first sun rays in the morning. In Cramant, the Levant is very different from the vines located on the other side of the hill, West facing. The East-facing vines give particularly rich and powerful grapes, this is quite a magic place.
Vinification:
The natural alcoholic fermentation (natural yeast) and the malolactic fermentation begin spontaneously in our casks and our wooden vats. The wines are left on their natural lees for nearly a year and undergo gentle bâtonnages, but no filtering or fining. If the year merits it, this cuvée will be bottled in July as a vintage.
No need to blend, this is a single vineyard.
Then the bottles are then taken down into the coolness of our cellars, where the second fermentation and the maturation 'on laths' quietly take place over a period of a minimum of 5 years. Each bottle is disgorged manually 6 months before being marketed.
Classification: Champagne
Alcohol: 12%
Net Volume: 1500ml
Producer Address: Champagne Larmandier-Bernier, 19 Avenue du general de Gaulle, 51130 Vertus, France
Allergy Information: Contains sulfites. May contain traces of egg protein and milk
Bio Certificate: EARL CHAMPAGNE LARMANDIER-BERNIER - Kontrollnummer: CER-OPT19269-C135031 - FR-BIO-10
Champagne Characters
Bei Fragen erreichen Sie uns Mo-Sa 9.00 bis 20.00 Uhr telefonisch unter +49 177 4900519 oder per Email:
nicola@champagne-characters.com
My account
Payment methods
We accept the following methods of payment:



Customer service