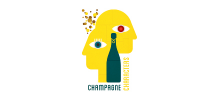 Call for Bubbles
+491774900519
Jacques Lassaigne
Clos Sainte Sophie 2010 - Deg. 02.2017
100% Chardonnay, Dosage: 0g/l, vinified in oak barrels that had been used previously for the production of Cognac, Mâcon-Solutré and Vin Jaune!
Besonderheit!
Der Clos Sainte Sophie ist aktuell das einzige "Clos",von insgesamt 13 Clos, das sich in der Aube befindet. Es gehört eigentlich der Familie des Modelabels "Le Petit Bateau". Ableger dieser besonderen Parzelle wurden damals dafür verwendet, um 1877 den ersten Weinberg in Japan anzulegen. 2010 schloss Lassaigne einen Vertrag mit der Familie um Trauben von diesem Clos zu beziehen. Die Trauben wurden in Holzfässern ausgebaut, die früher für die Produktion von Cognac, Mâcon-Solutré und Vin Jaune benutzt wurden. Einige Fässer stammen auch aus dem Keller des legendären Jura Winzers Jean-François Ganevat! Laut Emmanuel soll man die Cognac Note nicht schmecken, einige Verkoster glaubten dennoch sie herauszuschmecken, machen Sie sich Ihr eigenes Bild.
Extrem limitiert, nur 1 Flasche pro Person verkäuflich!


Classification: Champagne
Alcohol Content: 12%
Net Volume: 750ml
Producer Address: Champagne Jacques Lassaigne, 7 Chemin des Haies, 10300 Montgueux, France
Allergy Information: Contains sulfites. May contain traces of egg protein and milk
Champagne Characters
Bei Fragen erreichen Sie uns Mo-Sa 9.00 bis 20.00 Uhr telefonisch unter +49 177 4900519 oder per Email:
nicola@champagne-characters.com
My account
Payment methods
We accept the following methods of payment:



Customer service