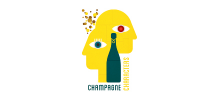 Call for Bubbles
+491774900519
J. Lassalle
Special Club 2008
60% Chardonnay, 40% Pinot Noir, Lassalle's Cuvée for Club Trésors de Champagne, minimum 9 years aging, dosage: 8-9g
60% Chardonnay, 40% Pinot Noir
9-10 years aging on the lees
9 g. dosage

The Special Club is the prestige product of the champagne growers that are members of Club de Tresors de Champagne. Only the best grapes are being selected and bottles in this bottle with the famous shape. A jury is certifying the quality each year during a blind tasting and and if the quality is not meeting the expectations, the champagne is not allowed being marketed as a Special Club.



Classification: Champagne
Alcohol: 12%
Net Volume: 750ml
Producer Address: Champagne J. Lassalle, 21 Rue du Châtaignier Fourchu, 51500 Chigny-les-Roses, France
Allergy Information: Contains sulfites. May contain traces of egg protein and milk
Champagne Characters
Bei Fragen erreichen Sie uns Mo-Sa 9.00 bis 20.00 Uhr telefonisch unter +49 177 4900519 oder per Email:
nicola@champagne-characters.com
My account
Payment methods
We accept the following methods of payment:



Customer service