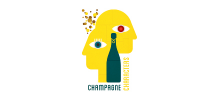 Call for Bubbles
+491774900519
Hugues Godmé
Brut Réserve 1er Cru DEMI
50% Chardonnay, 35% Pinot Meunier, 15% Pinot Noir, Dosage: 7 g, complex entry into the Godmé portfolio
50% Chardonnay, 35% Pinot Meunier, 15% Pinot Noir
Dosage: 7g./L.
20% vinification in oak
55% malolactic fermentation
Peter Liem:
The non-vintage Brut Réserve is composed of 50 to 60 percent chardonnay, depending on the year, with about 15 percent of pinot noir and the rest meunier. It contains an unusually high proportion of reserve wines, generally around 50 percent, and these come from the previous two or three vintages.
 
Tasting: This is a rich, boldly-flavored wine that often emphasizes its red-fruit flavors, despite its high chardonnay content, and its body and depth make it a good champagne for the table. Round and fragrant, showing full-bodied flavors of red cherry, raspberry, apple and pear. While it's creamy in texture, it's supported by lively acidity that makes it feel kinetic and fresh, and it finishes with plenty of depth and length.
Classification: Champagne
Alcohol: 12%
Net Volume: 0.375 liters
Producer Address: Champagne Godmé Père et Fils, 10 Rue de Verzy, 51360 Verzenay, France
Allergy Information: Contains sulfites. May contain traces of egg protein and milk
Bio Certificate: Champagne Hugues Godmé - Control Number: 51/113024 - Biodyvin ATTESTATION N° 2017/69
Champagne Characters
Bei Fragen erreichen Sie uns Mo-Sa 9.00 bis 20.00 Uhr telefonisch unter +49 177 4900519 oder per Email:
nicola@champagne-characters.com
My account
Payment methods
We accept the following methods of payment:



Customer service