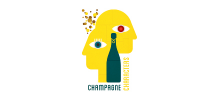 Call for Bubbles
+491774900519
Präsente
Gift Certificate for a Champagne Seminar
Amount will be inserted from us after your order, certificate will be shipped via postal service
We can always change the amount to your wishes.
We can ship the voucher to the address that you let us know.
If you Need it urgently we can send you a download link.
If you buy via PayPal we will grant you the shipping costs back.
The Person that receives the voucher can choose from our Events on our website (if there are seats available).
Up to ten days Prior to the event the Person can let us know that he/she's not able to make it and can choose a different date.
If there is no date that fits the Person can also buy champagne in our Boutique or online shop.
In all of our tasting included are: 12 different champagnes, moderation, food and seminar information.
If you have any questions, please contact us: nicola@champagne-characters.com, Tel:  0177 4900519
Champagne Characters
Bei Fragen erreichen Sie uns Mo-Sa 9.00 bis 20.00 Uhr telefonisch unter +49 177 4900519 oder per Email:
nicola@champagne-characters.com
My account
Payment methods
We accept the following methods of payment:



Customer service