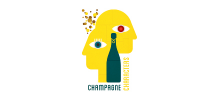 Call for Bubbles
+491774900519
H. Billiot
Essence 2013
New Prestige Cuvée from H. Billiot!! 100% Pinot Noir, only 300 bottles, dosage: 0g.
Laetitia Billiot: "The Essence is a special cuvee, each one contains a number, there are only 300 bottles for the 2012 release!
It's a Blanc de Noir 100% Ambonnay Grand Cru, no malolactic, no filtration, no dosage, 2 month in barrels, from our 2 best plots, more than 10.5 degrees at the press for no chaptalisation, as traditionnal as possible!"
Dosage: 0g.
Type: Champagne
Alcohol content: 12%
Net volume: 750 ml
Producer's Address: Champagne H. Billiot & Fils, 1 Place de la Fontaine, 51150 Ambonnay, France
Allergy Information: Contains sulfites. May contain traces of egg protein and milk
Champagne Characters
Bei Fragen erreichen Sie uns Mo-Sa 9.00 bis 20.00 Uhr telefonisch unter +49 177 4900519 oder per Email:
nicola@champagne-characters.com
My account
Payment methods
We accept the following methods of payment:



Customer service