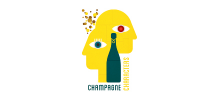 Call for Bubbles
+491774900519
Dosnon
Récolte Noire Brut Zero MAGNUM
100% Pinot Noir, Dosage: 0g., 24 month aging in wooden barrel
100% Pinot Noir
Fermented for 10 months in barrique followed by another 24 months of maturation in barrique
Dosage: 0g.
Muscular character, significant yet well integrated barrel influence. Strength and spice blend with a chalky minerality and complex finish lift this champagne from a casual drink to a lasting adventure. Think Nat King Cole: Unforgettable.
 
Wine Spectator: 93P:
Vivid flavors of ground spice and graphite are layered with hints of crunchy pear, crushed white raspberry fruit, lemon zest, spun honey and chamomile in this mouthwatering Champagne, which is refined, chalky in texture and harmonious, with a long, lingering finish of rich grilled nut, coffee and spice. 
 
 
Type: Champagne
Alcohol: 12%
Net Volume: 1500ml
Producer Address: Champagne Davy Dosnon, 4 Rue du Bas de Lingey, 10340 Avirey-Lingey, France
Allergy Information: Contains sulfites. May contain trace amounts of egg protein and milk
Champagne Characters
Bei Fragen erreichen Sie uns Mo-Sa 9.00 bis 20.00 Uhr telefonisch unter +49 177 4900519 oder per Email:
nicola@champagne-characters.com
My account
Payment methods
We accept the following methods of payment:



Customer service