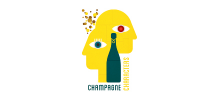 Call for Bubbles
+491774900519
Diebolt-Vallois
Collectors Box: Fleur de Passion de Collection
6 different older vintages, stored until 1 April 2015 at the estate, delivered in a wooden box.
The strictly limited collector's box contains 1 bottle each of Fleur de Passion from the vintages:
1996
1997
1998
1999
2000
2002


Classification: Champagne
Alcohol content: 12%
Net volume: 750 ml
Producer's Address: Champagne Diebolt-Vallois, 84 Rue Neuve, 51530 Cramant, France
Allergy Information: Contains sulfites. May contain traces of egg protein and milk
Andreas Langré Posted on 8 March 2018 at 20:03
1996 Diebolt-Vallois Fleur de Passion Blanc de Blancs

The FdP 1996 pours beautifully in the glass, viscid deep vintage gold with green reflexes. It carries the archetype nuances of a matured Blanc de Blancs. Very welcoming and promising!

The scent is so astonishingly thick and intricate, that a saturated luxury pastry served in the most opulent and glittering Salon at Versailles, comes to mind. Then initiates with fresh liquid honey in full cream milk, fleshy fat tropical fruit, crab, fois gras, wild mushrooms, walnut shells, chocolate, macadamia fudge, a luscious scent of hyacinth, super concentrated raspberry marmalade, short crust pastry shells, sticky black liquorice, mouthwatering ripe sweet citrus, all sorts of ripe red berries, old leather bound books, dried black tea leaves and cognac oak aged virgin Rum. Well, what is there for us to say? It´s kind of ridiculous really. FdP 1996 offers an unprecedented olfactory opulence, complexity and super focus which is actually futile to try to capture in writing.

The mouth is saturated with muffled vanilla tones from the Burgundy refill barrels. Well, maybe not "tones" but rather big pounds on the kettle drum with oak barrels. The mousse is marvelously integrated but still vital and present as if it was young. Impressive! The tail is smacked with luscious tropical fruits and have a length we rarely experience. The acid is palpable which we find difficult to understand after nearly two decades of rest. The wine steams of complex notes of petroleum and butterscotch accompanied by a nice crisp bitterness and soft mineral towards the end.

FdP 1996 is an exceptional drink and is not to be missed! Next time we will try it with Halibut with creamy white wine sauce, cremated bacon sprinkles, roasted kale and cauliflower/parmesan/potato purée or butter fried scallop with mushrooms.

Do yourself a favor and invest in this unique collection of life celebrating elixir before it´s gone forever.
Champagne Characters
Bei Fragen erreichen Sie uns Mo-Sa 9.00 bis 20.00 Uhr telefonisch unter +49 177 4900519 oder per Email:
nicola@champagne-characters.com
My account
Payment methods
We accept the following methods of payment:



Customer service