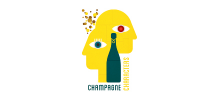 Call for Bubbles
+491774900519
Diebolt-Vallois
Brut Rosé
63%, Pinot Noir, 27% Chardonnay, 10% Pinot Meunier, dosage: 7g/l
Rosé
Originates primarily from the Les Toulettes vineyard in Epernay (familiar to many for the high-end Toulette cuvée from Janisson-Baradon).
Vinified in steel tanks
Blend with Bouzy Rouge (Grand Cru).
Dosage: 7 g/l
Diebolt first attempted rosé Champagnes in 1982, 1983 and 1985; after an extended break, it resumed its efforts in 2009. Those twenty years between were spent concentrated almost exclusively on Blanc de Blanc Champagne.
Character: Grace & Elegance
63%, Pinot Noir, 27% Chardonnay, 10% Pinot Meunier
Classification: Champagne
Alcohol: 12%
Net volume: 750 ml
Producer's Address: Champagne Diebolt-Vallois, 84 Rue Neuve, 51530 Cramant, France
Allergy Information: Contains sulfites. May contain traces of egg protein and milk
Champagne Characters
Bei Fragen erreichen Sie uns Mo-Sa 9.00 bis 20.00 Uhr telefonisch unter +49 177 4900519 oder per Email:
nicola@champagne-characters.com
My account
Payment methods
We accept the following methods of payment:



Customer service