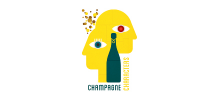 Call for Bubbles
+491774900519
Pierre Gimonnet
Cuvée Brut Fleuron Extra Brut 1er Cru 2010
100% Chardonnay, aged for 4 years, Dosage: 6-8g.
100% Chardonnay:
- 45 % Chouilly Grand Cru (26% « Mont Aigu », 19% « Ronds Buissons »)
- 23 % Cramant Grand Cru (the majority being from "Buissons")
- 8 % Oger grand cru ("Terres de Noël », « Brulis » and « Champs Nérons »)
- 23 % Cuis 1er Cru (Croix-Blanche, Bourgs)
Chouilly and Oger give more richer aromas, Cuis and Cramant bring more freshness and minerality.
Didier: "I consider vintage 2010 to be very Gimonnet"


With malolactic fermentation
Ageing in bottle, generally more than 4 years
Dosage: 6-8 g/l
Olivier et Didier Gimonnet: "Fleuron and Oneophil are the traditional vintages of the house. Selected from only the great years, la cuvée Brut Fleuron is a wise assembly of our different soils, representative of the vintage. It can represent 30 to 50% of a harvest. This always has the best relationship between quality/price/ and pleasure of our range. Our grands crus, especially Chouilly being the wide majority, but we consider that the wines of the 1st Cru Leather are an essential signing of the "Pierre Gimonnet & Fils Style»: A great vintage must be a wine of pleasure, a balanced wine between concentration, fineness and elegance. Besides, the acidity of our 1st Cru soils confers freshness, as well as possessing the potential to guard our vintage cuvées Each year, the proportions of the different places mentioned vary with the intention of perpetuating our style."

Classification: Champagne
Alcohol Content: 12%
Net Volume: 750 ml
Producer Address: Champagne Pierre Gimonnet et Fils, 1 Rue de la République, 51530 Cuis, France
Allergy Information: Contains sulfites. May contain traces of egg protein and milk
Champagne Characters
Bei Fragen erreichen Sie uns Mo-Sa 9.00 bis 20.00 Uhr telefonisch unter +49 177 4900519 oder per Email:
nicola@champagne-characters.com
My account
Payment methods
We accept the following methods of payment:



Customer service